London commuters have been left puzzled by the strange sight of a well-dressed women leading a be-suited man like a dog  on a leash around the city.
The duo were spotted around walking around Farringdon station, and pictures of them soon began to emerge on social media.
The spectacled woman is nonchalantly carrying a purple handbag, her dark hair plaited down her back.
It's possible that the man-dog walk was a PR stunt, but so far likely suspects Agent Provocateur and Peta have both confirmed it is nothing to do with them.
Photo and video evidence: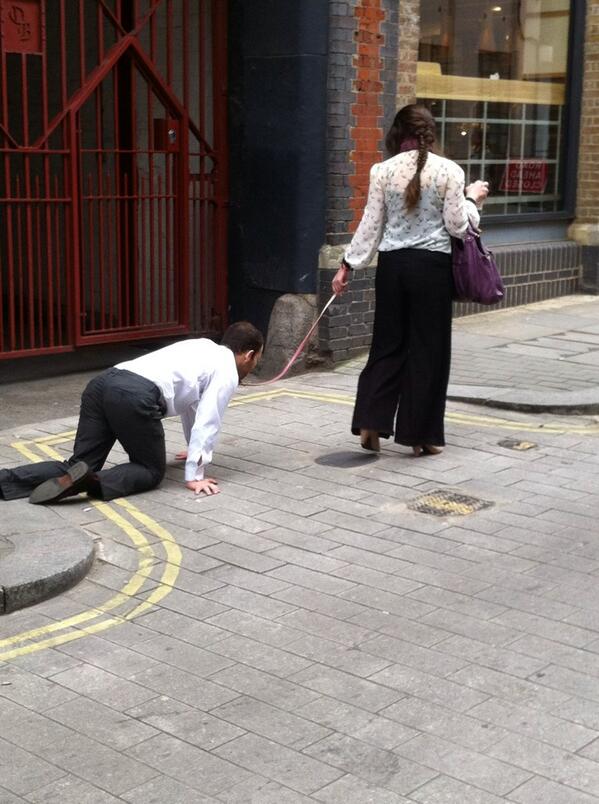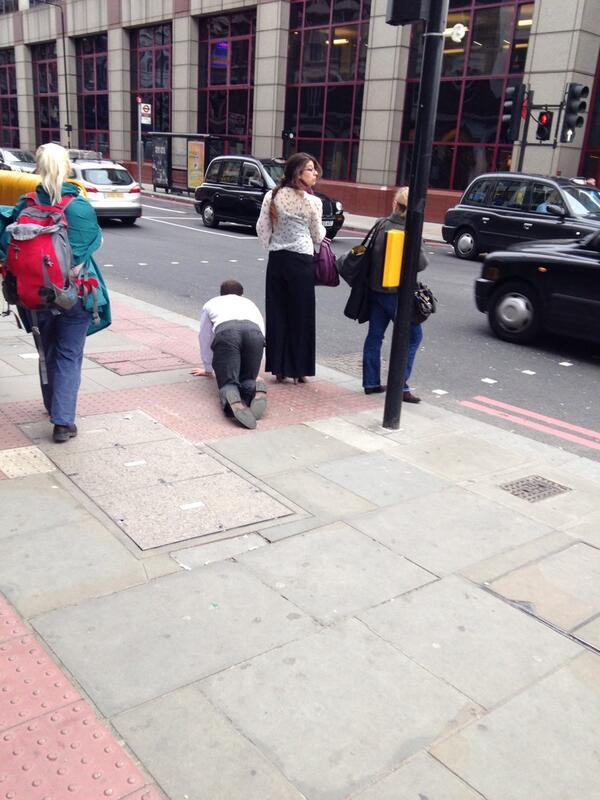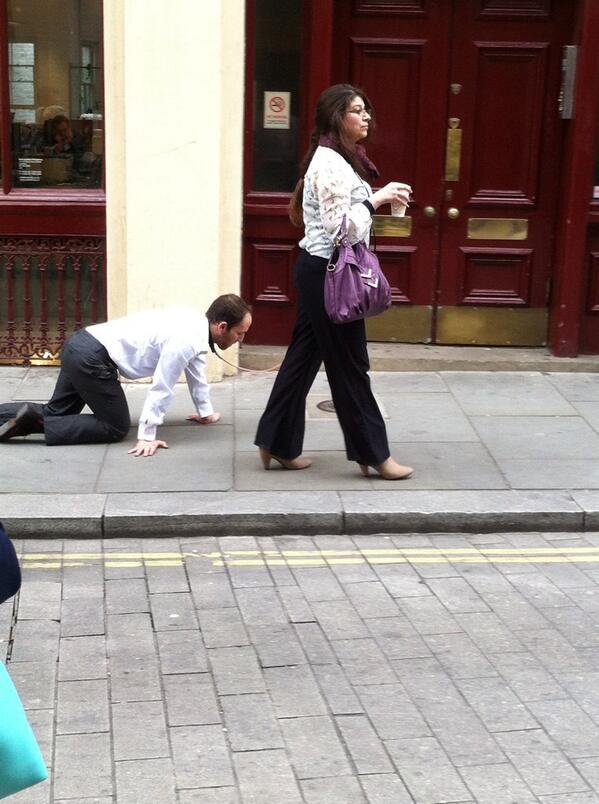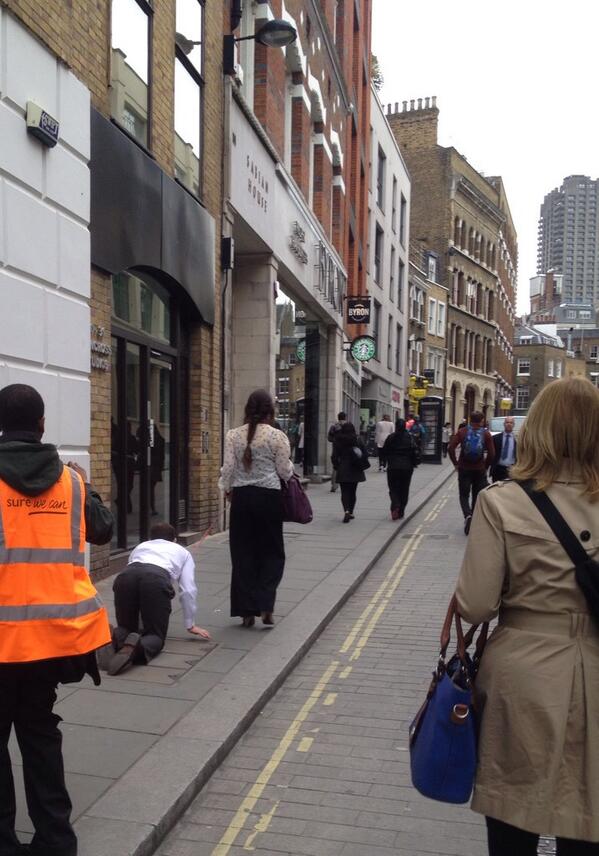 Watch the video:
Images of the bizarre scene quickly spread across social media and footage of the stunt was later sent to ITV London by a PR agency.
One user said: "Officially say weirdest thing.. Woman walking a man to work.. On a lead… On his hands and knees… Seriously!?!?".
Share with your friends by clicking on the button below.
ADVERTISEMENT